VW Camper Curtain basic sets are made up of 7 - 8 Curtains. If you have a Splitscreen or Samba and require 9 - 10 or more, please let me know. We do Panel Vans, sets with no front window curtains, Bays, Splitscreen, Type 25 & Type 4, T5 & 6's, IF TRACK TOP ONLY.
We have also done Caravans and Non VW Campers, Canal Boats and lorries, curtains for anything that moves ..... so don't be shy to ask.
We assume your curtains track or wire is no more than 3" from the window frame.
WE CAN ALSO INSERT MAGNETS AT £4.50 PER PAIR (PER CURTAIN) Great to just pull the bottom of the curtain back to the camper to reduce the light coming in. These are generally now put in the sides of the curtains around 6" up from the bottom. Please make sure you have bare metal down the edges and not carpeted or headlined. The magnets can be put in whatever position you want. If you need are wanting a couple of extras on the Sliding door in the middle in the bottom hem, you must inform us when ordering

THESE ARE STRONG ENOUGH TO DO ALL 4 CORNERS, SAY FOR THE SPLITSCREEN, but would be a nightmare to fold away!

1.2" standard header tape is used, for hooks and glider system, unless you request an alternative.
Your curtains can be made to fix to track, wire or the original flat 1cm aluminum bar,
'S' bar (Splitscreen) pictured below



Roll up's, poppered or magnetised.
GUIDELINE FOR CURTAIN SIZES, if your measurements differ at all, please supply us with your sizes, all curtains are bespoke and can be made to your requirements.
If you have cupboards down one side, curtains will be made shorter. Please measure 2cm above the track down to the work top and pushed back to the edge of the camper.
All sides are quoted as single curtains for each window
If you would like them as pairs then a £5 per split will be charged

IF YOU WANT TO ALTER ANY OF THE STANDARD SIZES BELOW, PLEASE ADVISE US THE CURTAIN SIZES YOU REQUIRE NOT THE WINDOW SIZE
BAY with TRACK
The front window consists of 2 curtains: 72" x 22"
Sides - 2 on each: 52" x 22"
Back Window: 52" x 22" (pair available 30 x 22")

DO YOU HAVE A WESTFALIA?
The Westy's don't usually have track fitted in the cab area. We can make a Poppered front curtain.
PLEASE ADD A FURTHER £20.00

There is an elasticated strip to the centre of the curtain and we provide you with a closing tool and popper kit, so you can fit the poppers yourself, to marry up to the original studs you have in your camper (although we will replace these with new shiny ones!)

WESTPHALIA WITH ORIGINAL FLAT ALI BAR DONE FINAL DROP @ 20" DROP
If Flat bar top and Bottom on rear window, usually 15.5" please check!

IF YOU HAVE THE OLD POPPERED 3 FRONT WINDOW SHAPED CURTAINS, PLEASE SUPPLY YOUR OLD CURTAINS AS STENCILS.
Alternatively, we can provide you with a Cab Track Set including 2 X 1.5m TRACK and all hooks, gliders, end stops & screws
(You can purchase through PAYPAL on our TRACK PAGE or with your order)
WESTPHALIA WITH ORIGINAL FLAT ALI BAR DONE FINAL DROP @ 20" DROP
If Flat bar top and Bottom on rear window, usually 15.5" please check!
DANBURY/BRAZILIAN CAMPER FINAL DROP @ 24"
SPLITSCREEN 11 WINDOW
The front window consists of 2 curtains: 58" x 20"
Sides - 3 on each 30" x 20" (6) (13 window an extra pair ....)
Back window: 52" x 20" (pair available 30 x 22")

What about roll-up panels? Panels made for you to screw in (not supplied) with Velcro fixed tiebacks to roll up. We can leave an open hem if you are wanting to put a flat piece of wood or something similar as a support

Thanks Suzi Hambidge for the great pic, roll up Splitscreen blinds - FAB Red Curtains, more on Before & After Page



TYPE 25
The front window consists of 2 curtains: 64" x 26"
Sides - 2 on each: 52" x 26"
(If wardrobe on cupboard side then 1 3/4 sides done shorter usually between 20 - 22" drop?)
Back window: 64" x 26 " (pair available approx 35 x 26" x 2)

T25 WESTFALIAS, well that's a different story altogether, give Sarah a ring for a chat!

TYPE 4 /5/6 (If over 24" drop then T25 prices - 24" and under BAY prices - FULL SET)

The T4 ,T5 & T6's are coming in with all different sizes and number of curtains depending on the conversions. Many are unable to to have Front Curtains because the Shape of the windscreen and location of Sun Visors. Allot of people just use the Silver Thermal Screens for the Cab area. An alternative is a CAB DIVIDER, this can be half way down or floor to ceiling and located behind the Front Seats, although seems a shame to waste a third of the camper.
IF YOU WANT A POPPERED FRONT CURTAIN THEN THE ORIGINAL CURTAIN MUST BE PROVIDED AS SHAPED
In the rear, some like to have just track at the top, placed above the window, this is the easy option.
Some are liking to have track top and bottom in the recess of the window.
UNFORTUNATELY DUE TO A COUPLE OF VERY AWKWARD INDIVIDUALS WE HAVE DECIDED NOT TO DO THE NEWER CAMPERS THAT HAVE TRACK TOP AND BOTTOM IN THE RECESS OF THE WINDOW
ITS WITH DEEPEST REGRET THAT THIS OPTION HAS NOW BEEN WITHDRAWN
Our fabrics do not stretch, as beautiful as they are, and this has caused problems with track top and bottom due to wrong measurements being given
We have over a 1000 Fabrics to choose from but none of them are stretchy
TRACK TOP ONLY - A FULL SET T4 WOULD BE THE SAME AS T25
(The front window consists of 2 curtains: 64" x 24") OPTIONAL
Sides - 2 on each: 55" x 24" (1 Shorter in drop if unit) (pairs available)
Back window: 64" x 24" (pair available)
MOST T5/T6@s ONLY REQUIRE 2 SIDES WINDOWS AND THE REAR
(Sliding Door and Opposite and Single or Pair for rear Door)
We only do TRACK TOP ONLY, not TRACK TOP/BOTTOM as our fabric do not stretch
************************************

HOOKS or GLIDERS (sold separately)
HOOKS (SILENT GLISS)

125 Minimum recommended for a full van, the more you have, the better they hang!


GLIDERS

125 Minimum recommended for a full van, the more you have, the better they hang!
END STOPS

These go on the end of the track to stop the gliders from falling off. Also for the end hook of the curtain to go through
CLOSING TOOL

You will need this is you are purchasing popper kits below

POPPER KITS

POPPER KITS X 5 (20 Pieces)
POPPER KITS X 10 (40 Pieces)
Matching TIEBACKS Velcro or Poppered Full Set (6 - 10) - £10.00
Velcro tiebacks attached to curtain Full set £15
Popper sets - We will fix the popper one end for you and send you the parts, which has a self tapping screw, so they can be attached to the side of your camper. This way it all tucks away nice and tidily and don't move in transit.
Velcro sets will be loose fitting. Hug the tieback around the curtains and it velcro's to itself
Velcro sets attached approx half way down the curtain on one edge
PLEASE NOTE THAT FIRE RETARDANT IS NOT APPLIED AND IS YOUR RESPONSIBILITY.
Post and Packaging is not included (£12 FOR CURTAINS/Scatter cushions)
HIGHLANDS AND ISLE OF WIGHT Add Surcharge £5 Please call!
We DO send all over the World so please email your location for price
The prices of curtain sets do vary slightly; this is mainly because of the vast amount of alternative fabrics we can offer, which are all from a various suppliers.
Please do not hesitate to contact us, if you need help pricing your curtains.
We now have around 1000 fabrics that all vary in price. If you would like samples then please make a small list (Up to 8) and email along with
YOUR ADDRESS! SAMPLES ARE FREE OF CHARGE & will be sent 2nd CLASS
GENERAL PRICE GUIDE ~ For Type 4 Full camper curtain sets are being charged at the same price as T25's IF the drop is up to 26" which most seem to be.

You can have your curtains Un-lined, Lined with Sateen lining or Blackout lining (Ivory as standard, but also comes in White or Black)
(Pattern facing inside or outside the camper)
Double sided (Pattern both sides) Double Sided and Interlined (with normal or blackout Lining) or any other variation you can think of, prices will vary.


ROOF CURTAINS £15 - £20 depending on size (Do your have Track, Wire or Flat Ali Bar?)


ROOFLIGHTS We can do you a square or rectangular panel with velcro sewn all the way round 4 edges and supply you with the sticky velcro to stick to your camper as below £25-£30
We would need the size of the actual panel that you require (approx 20") Sq)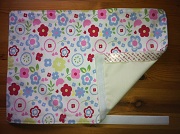 CUSHIONS AND BITS TO MATCH YOUR ORDER
Single SMALL cushion inc insert £9
Pair of SMALL Cushions Covers £11 (£17.50 inc cushions)

Single LARGE cushion inc insert £10
Pair of LARGE Cushion Covers £14 (£20 inc cushions)

Table Cloth Small £14 (30 X 30") or Large £15 (30 X 36")

9 Different CAMPER PVC OIL/TABLE CLOTHS See STOCK Page Individually priced







MANUFACTURING CURTAINS/ACCESSORIES FROM YOUR OWN MATERIAL

BAY/T25 5/6 piece set UNLINED £70 ~ LINED/DOUBLE SIDED £80
BAY/T25 7/8 piece set UNLINED £80 ~ LINED/DOUBLE SIDED £90

SPLITSCREEN 9/10 piece set UNLINED £90 ~ LINED/DOUBLE SIDED £100

SPLITSCREEN 11/12 piece set UNLINED £100 ~ LINED/DOUBLE SIDED £100

£5.00 per extra Curtain

We can supply lining on request:
Plain Cream Sateen lining £35 per set
Blackout linings £40 per set Blackout Standard is IVORY, Also in White or Black

If you want them DOUBLE SIDED & interlined with BLACKOUT LINING ADD £40 for the LINING (Full set) PLUS £25 for extra time inserting per set

£20 Westfalia Poppered front Curtain (inc closing tool/popper kit)
TIEBACKS £10 (Full set) Poppered or Velcro £15 Velcro attached
ROOF CURTAINS £15 - £20 depending on size (Do your have Track, Wire or Flat Ali Bar?)

How much fabric required? - WELL THIS ALL DEPENDS ON THE FABRIC YOU HAVE C HOSEN
What the width of the fabric is and the pattern, and the pattern repeat?
Presuming the fabric is 54" Wide BAY/SPLIT 5 1/2 - 6M
T25 6.5 - 7 METRES

IF THE FABRIC IS LESS THAN 54-55" WIDE, EXTRA CHARGES FOR CUTTING & JOINING PLUS MORE FABRIC MAY BE REQUIRED TO MATCH PATTERN REPEAT

CUSHIONS AND BITS FROM OWN FABRIC
Pair of Small Cushions Covers £7.50 (£14 inc cushions)
Pair of Large Cushion Covers £9 (£16.50 inc cushions)
Table Cloth Small or Large £7.50 each

POST & PACKAGING
£12 for Curtains 24hr Courier service in UK
+£5 Isle of Wight and Scottish Highlands
£15 Northern Ireland
Saturday delivery add £15

Around £35 Europe/Southern Ireland - Around £45 Worldwide (USA/AUSTRALIA)
£40 for Curtains and/or covers and new foam. 24hr Courier service
PAYMENT
We accept DEBIT & CREDIT CARD
Bank Transfers direct
International Bank Transfers, please ask for BIC CODES!
(Number in brackets amount of curtains)

YOU CAN HAVE DOUBLE SIDED or DOUBLE SIDED/INTERLINED with BLACKOUT LININGS
Please call for these prices